Equipment Fleet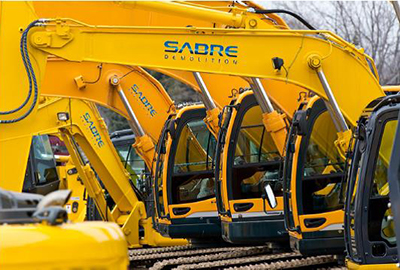 Sabre owns and maintains a state-of-the-art equipment and machinery nationwide.
We employ dedicated mechanics and staff to keep our equipment running efficiently and safely. We also maintain an extensive fabrication and weld shop so we can adapt customized equipment to meet certain needs of our client's projects.
Whether it is a hydraulic excavator or a concrete crusher, Sabre has the equipment that is right for the project.